Order original artwork that will give your interior uniqueness and a particular mood
Describe your idea or your need, show some pictures of your space, and the artist will create a unique piece of art for you.
Tell about your company and its values, and the artist will create a painting that fits your company's soul or project's mission.
You can also purchase available paintings that are shown at the gallery Lanagraphic in Karlskrona. Contact to inquire about the availability of works of interest to you. Let's get in touch if you want to book a meeting!
Here are some
artworks below.
Find out more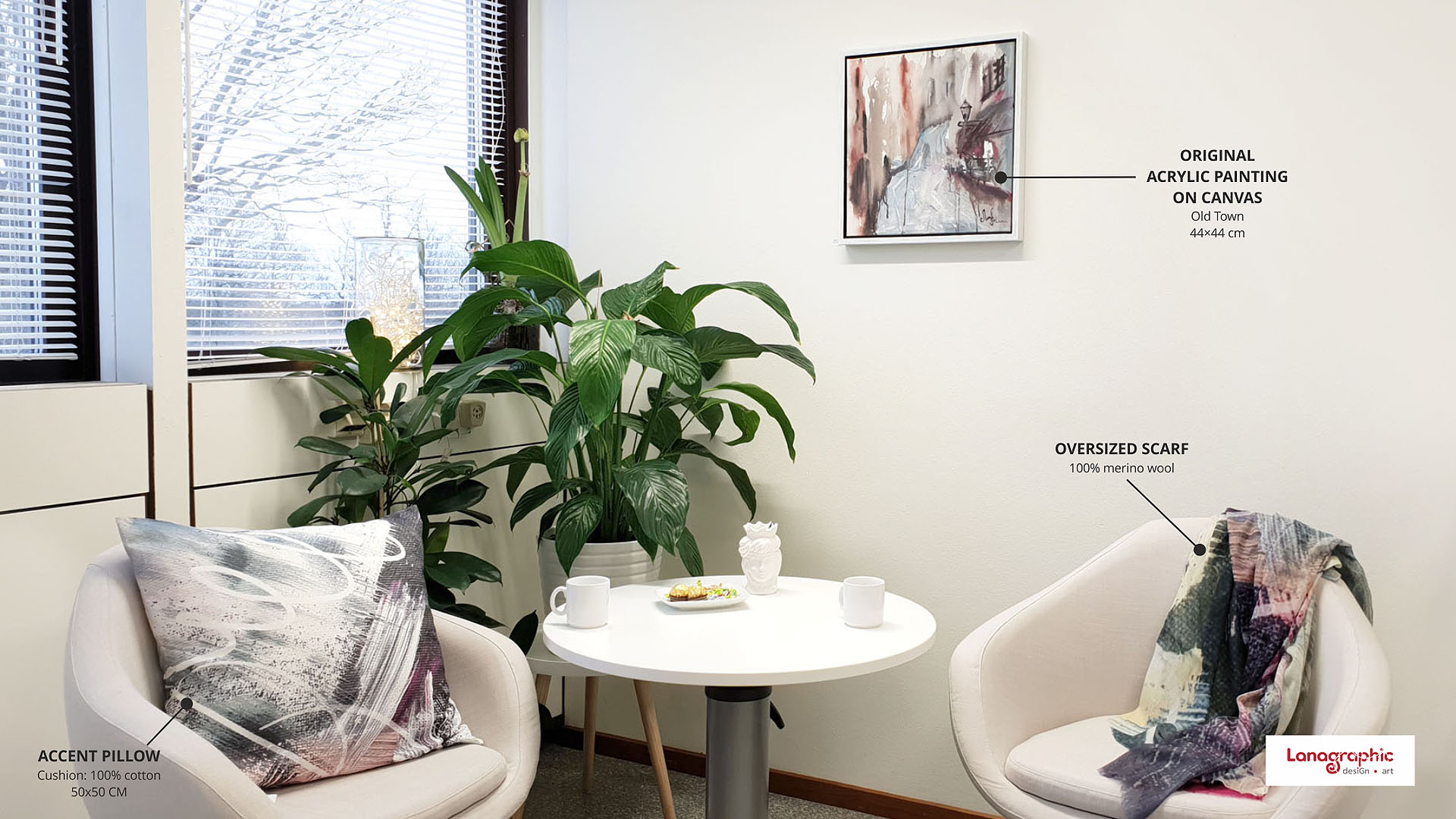 For artistic & creative inquiries, fill out the form