Hi!
I'm Lana, a designer and artist
from Karlskrona, Sweden
Lanagraphic is a one-person enterprise wearing the hats of a digital product designer, graphic designer and artist.
Hi there! Thank you for visiting my page. I am a designer with more than 15 years of experience in graphic design and visual identity. Over the years, I have worked with startups, medium-sized companies, and large organisations to create their unique visual appearance. I have produced editorial designs, visual identities, and printed materials for various industries, including banks, travel agencies, construction companies in the heavy sector, and educational institutions.
Lanagraphic, my brainchild, was founded in 2014 and has since established its presence in the beautiful city of Karlskrona, Sweden. With a passion for visual art and design, I have crafted services prioritising quality and creativity. Whether it's graphic design, illustration, art production, or interface design, Lanagraphic is your one-stop studio for your creative needs.
2016, I was nominated for and received the Year's Entrepreneur Prize in Blekinge County (Årets Nybyggare i Blekinge). The award inspires and shows how entrepreneurs with foreign backgrounds have succeeded in their businesses in Sweden. If you want to see some pictures from the ceremony, please see here.
Would you happen to have a project to talk about? Let's work together! I will listen, research, advise and create. Please feel free to contact me if you are interested in cooperating or thinking about commissioning design services & art. I am open to discussing exciting opportunities to be part of a project or event.
Lanagraphic drivs av mig, Lana Leuchuk sedan 2014, och jag är en visuell kreatör. Jag hjälper företag med deras grafiska profil och hemsidor och min arbetslivserfarenhet inom grafisk design och visuell identitet är över 15 år. Jag har fått äran att arbeta med olika kampanjer, internationella kunder och nystartade företag i olika branscher för att skapa ett unikt visuellt utseende. Min expertis sträcker sig från skapandet av logotyper och grafiska element till design av marknadsföringsmaterial för tryck och webb som berättar historier och skapar en koppling till målgruppen. Min arbetsmetod innebär att jag noggrant analyserar och förstår varumärkets röst, värden och målgrupp för att skapa visuella representationer som kommunicerar varumärken på ett övertygande sätt. 
I grunden är jag utbildad bildlärare med en examen från Belarus, och interaktionsdesigner med filosofie kandidatexamen från Linnéuniversitet. 2016 utnämndes jag till Årets Nybyggare i Blekinge. Det är den regionala versionen av det pris som kung Carl XVI Gustaf delar ut på riksnivå varje år. Priset är instiftat av Internationella Företagarföreningen i Sverige, IFS, för att uppmuntra driftiga personer som invandrat till Sverige och startat företag. Om du vill se några bilder från ceremonin, se gärna via länken här.
Har du ett projekt på gång och behöver hjälp av en specialist inom brand & grafisk design, eller design av användarupplevelse? Alla goda idéer börjar med trevligt samtal och en kopp kaffe/te. Kom på besök eller boka ett digitalt möte genom att fylla i och skicka ett formulär. Låt oss tillsammans arbeta för en meningsfull förändring! Jag kommer att lyssna, ge tips, undersöka och skapa. 
Thank you
for choosing to work with Lanagraphic
Testimonials
Du har gjort ett fantastiskt jobb med hemsidan, Lana. Ar riktigt nöjd
–

Gallery M&Art agents Founder & Artist Marcus Carlsson
Thank You so much for the good work Svetlana at Lanagraphic (WIESD) !! I had to change the name of the company and I used Svetlana to make the new logotype for me. I told her as a customer what I expected and I just LOVE the result! You are so skilled Svetlana, not only a competent artist, but also to read my mind and made the design exactly like I wanted. Thanks a lot!!
–

Annika Nickan Johansson, Greenwater team Sweden AB
Lanagraphic har en fantastik förmåga att färgsätta, att skapa intressanta resultat med både matchande kulörer och kontraster ton i ton. Resultat som blir spännande och attraherar
–

Hans Mårtensson, Mecomax AB
I would like to express our gratefulness for your inspiring art works, an artistic composition of the South Baltic area that well-visualises the vision and the character of cooperation across the Southern shores of the Baltic Sea.
–

Thorsten Kohlisch, Joint Technical Secretariat of the South Baltic Cross-Border Co-operation Programme
Lana is a fantastic person and very skilled and passioned about her work!
–

Camilla Rüdén, Expandio Ledarskap AB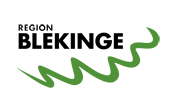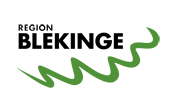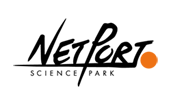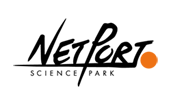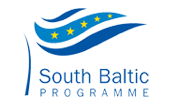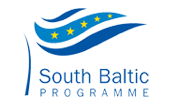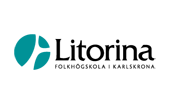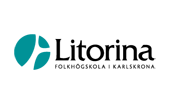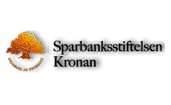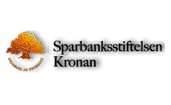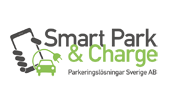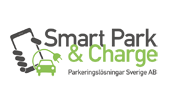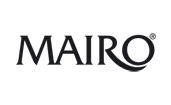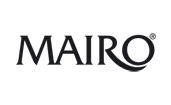 Logo & Visual Identity
Marketing Design
Product Design
How can I help you?
Give the details of your project or idea in the form below, and I will get back to you shortly.